VETERANS
Don't just transition: re-civilianize and thrive!
You're a winner by nature, and you believe in the American Dream you've spent years defending. You don't just want to survive the transition to civilian life; you want to thrive in it.
The smart veteran learns from those who have come before and been successful – skills and knowledge that quite frankly, most never discover.
Your veteran status has already been earned, but civilian status still has to be learned. – Lance T. Walker, USAF Veteran
This is your opportunity; click the button below to sign up!
SUPPORTERS
Stand by those who've already stood tall for us.
The military provides a fair amount of job search training for those who have made the decision to return to civilian life, but it's not their responsibility to "re-civilianize" our veterans.
Civilian Boot Camp™ is a high level re-employment and civilian life skills training program that goes far beyond anything that is currently available.
Sponsor a deserving veteran, and get some great thank-you gifts as well.
Click the button below to say "thanks" to a veteran in a way that really matters!
Voice of the Veteran Blog
Important transition information.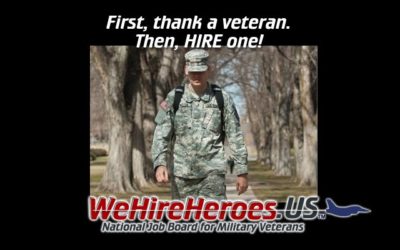 Many separating military members are surprised to find that there are potential employers out there that are actually resistant to hiring them. This realization can shake the foundations of the veteran's world, especially if they've bought into the hype and come home...